News
UNICEF calls for urgent support to save millions from desperate hunger in Yemen — Global Issues
Eight brutal years of conflict have left around 11 million children in need of humanitarian assistance and many of their families facing serious malnourishment.
"The lives of millions of vulnerable children in Yemen remain at risk due to the almost unimaginable, unbearable, consequences of the crushing, unending war," said Peter Hawkins, the agency's representative in the country.
"UNICEF has been here, providing desperately needed support throughout the past eight years, and before, but we can only provide so much support to children and families affected without a lasting peace."
Perpetual cycle of hopelessness
The humanitarian crisis in Yemen stems from 2015, when Houthi militias clashed with the forces of the internationally-recognized Government, dividing the country, displacing millions and destroying essential services and infrastructure.
Despite a long truce and recent progress along the road to peace, a devastating convergence of compounding factors has unfolded: eight years of fierce conflict, economic collapse, and a crippled social support system, denying the vulnerable essential services.
Between March 2015 and November 2022, more than 2.3 million children have been displaced, 11,000 have been killed or seriously injured, over 4,000 have been recruited by the warring parties, and there have been more than 900 attacks on – and the illegal military use of – educational and health facilities. These are verified figures, but the true toll is likely much higher, UNICEF said.
"After eight years, many children and families feel stuck in a perpetual cycle of hopelessness," Mr. Hawkins said. "Visiting a family recently who have been displaced from their homes for over seven years, you realize that for too many families, little of their situation has changed beyond the children's faces.
Children have grown up knowing little but conflict, providing these children with some room for hope of a peaceful future is absolutely critical."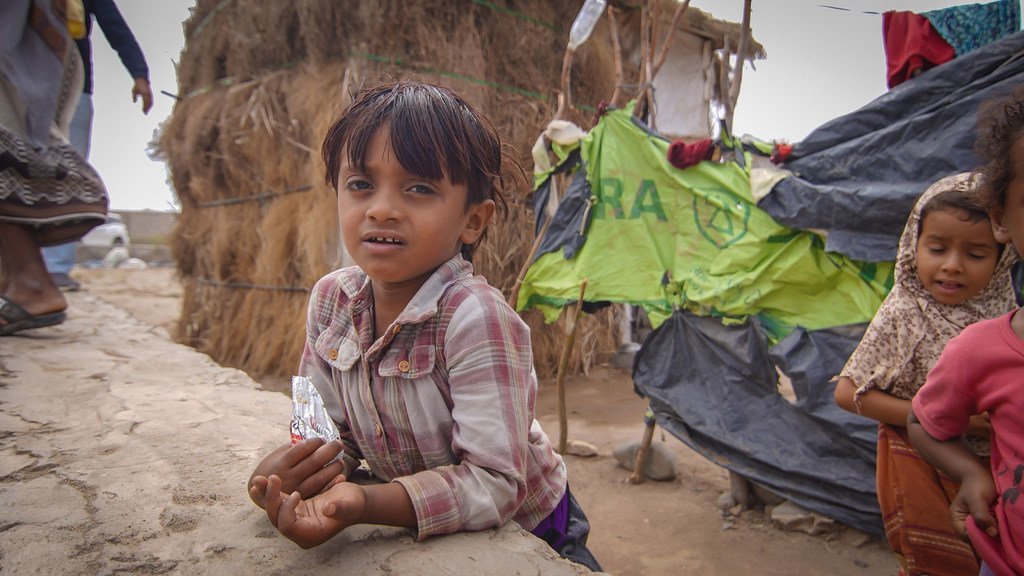 'Hope, not fear'
UNICEF urgently requires $484 million to continue its life-saving humanitarian response for children in Yemen in 2023. If funding is not received, UNICEF might be forced to scale down its vital assistance.
"The children of Yemen should be able to look to the future with hope, not fear," Mr. Hawkins said. "We call on all parties to help us deliver that hope by committing to the Yemeni people, and pulling a country, and a weary population, back from the brink."
Reaching millions in Yemen
Despite ongoing challenges, in 2022 UNICEF was able to:
Treat more than 375,000 children for severe acute malnutrition in 4,584 primary health care facilities and 34 therapeutic feeding centres.
Dispense emergency cash transfers to 9 million people.
Provide access to safe and sustained drinking water to 6.2 million people, including fuel to support the production and distribution of clean water to 36 local water and sanitation corporations in 15 governorates.
Inoculate more than 2.1 million children with measles and polio vaccines.
Support psychosocial services for more than 478,000 children and caregivers in conflict-affected areas, and life-saving mine-risk education for over 5.2 million children and community members.
Reach more than 2.7 million people living in remote rural areas with access to public healthcare centres.
Provide support for mother, newborn and child health services in 24 hospitals.
Scale up malnutrition services at 4,500 static outpatient therapeutic programme centres and 288 mobile teams.
Provide individual learning materials to more than 538,800 children to enable them to continue their schooling.
Source link