News
UN steps up support to Malawi following deadly cyclone — Global Issues
The storm – which has been raging since 6 February – made landfall for a second time on the African continent over the weekend, barreling into Malawi on Monday, and strong winds and torrential rains continue to cause extensive damage and loss of life in 10 districts. 
Weather hampering efforts
"We are mobilizing additional teams, but difficult weather conditions have hampered rescue efforts," said UN Spokesperson Stéphane Dujarric, speaking in New York on Wednesday. 
He added that at least 178 people have been rescued in the past two days, including with the support of boats from the World Food Programme (WFP).  
Step up support 
Malawi is currently in the grip of a cholera outbreak – the worst in two decades – and the health sector is already overstretched. 
The storm has created "an unprecedented crisis", the UN Resident Coordinator in the country, Rebecca Adda-Dontoh, said on Tuesday. 
"The United Nations commends the Government of Malawi for its leadership of preparedness and response measures and calls upon partners to step up efforts to assist people in the districts most affected by the cyclone," she said in a statement. 
Reaching affected communities 
The UN has been rapidly mobilizing support to address immediate needs, pending a multi-sectoral assessment. 
This has included technical and financial assistance to establish an Emergency Operations Centre (EOC) that has been critical in strengthening humanitarian coordination among the authorities, aid organizations and development partners. 
Several UN agencies have deployed staff to the affected areas to support coordination of response and assessment efforts in the areas of information management and logistics. 
Support and solidarity 
The UN is providing critical logistical support, including transportation for search and rescue operations, and to ferry humanitarian workers, equipment and supplies to communities that have been cut off by flooding and landslides. 
Medical supplies and equipment are being delivered to improve water and sanitation infrastructure to address immediate health needs, including preventing the further spread of cholera. 
UN agencies are also distributing food, shelter materials, tents, dignity kits and other items to displaced persons.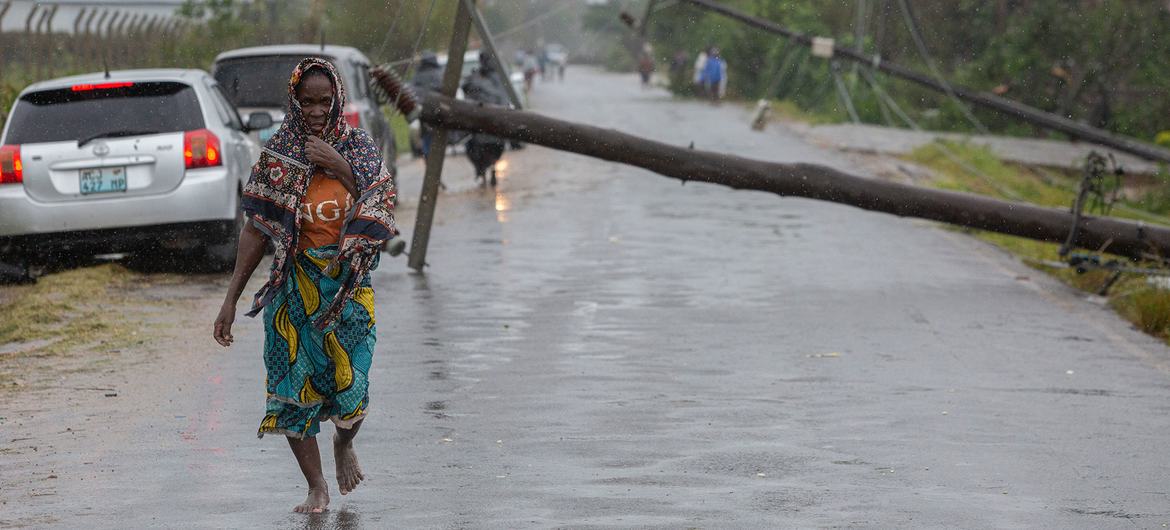 Potentially historic storm 
Tropical Cyclone Freddy, which initially formed off northern Australia, has cut a deadly and destructive path across southern Africa, hitting Madagascar and Mozambique on two separate occasions. 
The World Meteorological Office (WMO) recently warned that it is on track to become the longest-lasting tropical cyclone on record. 
Concern for Mozambique 
The UN is concerned about continued heavy rains and flooding in Mozambique, which is also battling a cholera outbreak. 
Mr. Dujarric reported that in Zambezia province, large swathes of land are under water, and roads are not passable, making it difficult for aid workers to conduct assessments. 
"Still, our humanitarian partners there have dispatched enough medical kits for 150,000 people for three months, as well as rapid cholera tests, and tents and fuel to support the Hospital in Quelimane," he said. "In Inhambane province, our partners distributed hygiene kits, and food."  
He said the full extent of the impact will only be known in the coming days, though noting that investment in early warning and early action has resulted in fewer fatalities. 
Source link