News
Sudan's warring generals take 'important first step' on humanitarian protection — Global Issues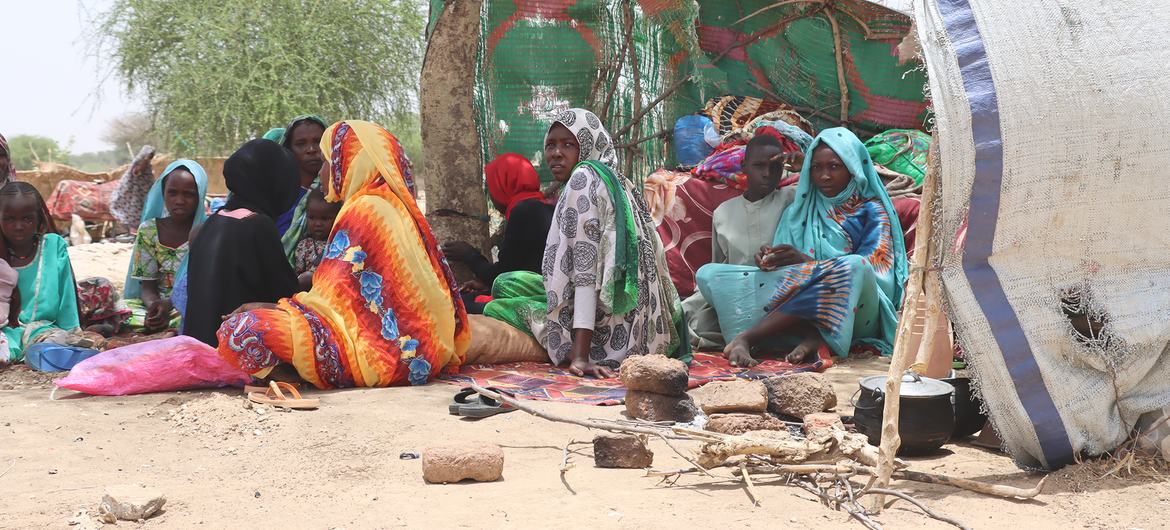 Volker Perthes – Special Representative of the Secretary-General for Sudan and Head of the UN Integrated Transition Assistance Mission in the country (UNITAMS) – underscored that the rival military leaderships had agreed to respect international humanitarian and human rights law, and withdraw fighters from hospitals and medical facilities.
Mr. Perthes also noted that the Sudanese Armed Forces (SAF) and the Rapid Support Forces (RSF) had committed to continue their talks in the Saudi city of Jeddah on a potential ceasefire.
Hope for continued ceasefire talks
Speaking to reporters in Geneva, via Zoom from Port Sudan where the UN and partners have established a coastal humanitarian hub, Mr. Perthes said that building on this first mutually signed declaration, the aim was to reach a ceasefire which would also be "mutually agreed", contrary to previous, unilaterally announced ceasefires.
His hope was that "within the next couple of days", the discussions in Jeddah under the auspices of Saudi and United States mediators would lead to such an agreement, lending it "more stability and more respect", and with clear provisions on the modalities related to the movement of troops and humanitarian pauses.
Commitments must be honoured
Mr. Perthes also expressed hope that the parties will "do what they can" to communicate down the chain of command that the humanitarian commitments agreed to in Jeddah must be honoured.
The agreement was welcomed by the "trilateral mechanism" composed of the United Nations, the African Union and the regional body known as the Intergovernmental Authority on Development in Eastern Africa (IGAD).
Over 200,000 have fled
Meanwhile, the number of people having fled Sudan has passed the 200,000 mark, the UN refugee agency (UNHCR) said on Friday.
A race against time is underway to provide those fleeing with relief aid before the coming rainy season makes logistics even harder. Funding shortfalls are compounding humanitarian challenges, as UNHCR's operations in neighbouring countries were only around 15 per cent funded before the conflict.
Lifeline for malnourished children destroyed
In another example of the conflict's disastrous effects for Sudan's most vulnerable, the UN Children's Fund (UNICEF) said on Friday that a fire had devastated a factory in Khartoum producing ready to use therapeutic food for the treatment of childrensuffering from severe acute malnutrition.
According to UNICEF, the equivalent of food for some 14,500 children was destroyed in the fire, along with machinery, compromising future production. The agency says that Sudan has one of the highest rates of malnutrition among children in the world, with more than three million children acutely malnourished.
UNICEF Spokesperson James Elder said that in overall response to the crisis, around 34,000 cartons of ready to use therapeutic food was on the way from France to Sudan.
He said the cause of the factory fire was as yet unknown.
Source link