News
Israel-Palestine ceasefire holds, but hunger, tensions mount — Global Issues
"There is no time to spare," said Tor Wennesland, the UN Special Coordinator for the Middle East Peace Process.
"We must take action, not only to ensure Palestinian well-being and governance, but as an integral part of ending the occupation and restoring a political horizon toward a viable two-State solution, based on UN resolutions, international law and previous agreements," he said, briefing the Council on recent grim and dangerous security and humanitarian concerns.
While a ceasefire that ended five days of fighting between Israel and Gaza is holding, conflict mitigation efforts must also be met with steps by both sides – supported by the international community – to reset a trajectory out of the cycle of violence, he said.
In this vein, he called on all parties to stop unilateral and inflammatory actions that undermine prospects for peace, and to address the acute financial and institutional challenges facing the Palestinian Authority.
Looming food crisis
The Special Coordinator also warned of a looming food crisis.
"I am particularly alarmed by the funding crisis facing UN agencies supporting basic services and social support, including emergency food assistance, to Palestinians," he said, encouraging Member States to immediately seek ways to increase their support.
Unless new support arrives, the World Food Programme (WFP) will suspend cash assistance to some 200,000 Palestinians next week, and the UN relief agency, UNRWA, will not have the resources to deliver core services in September.
Without new funding, he said "we will face serious humanitarian and, potentially, security challenges".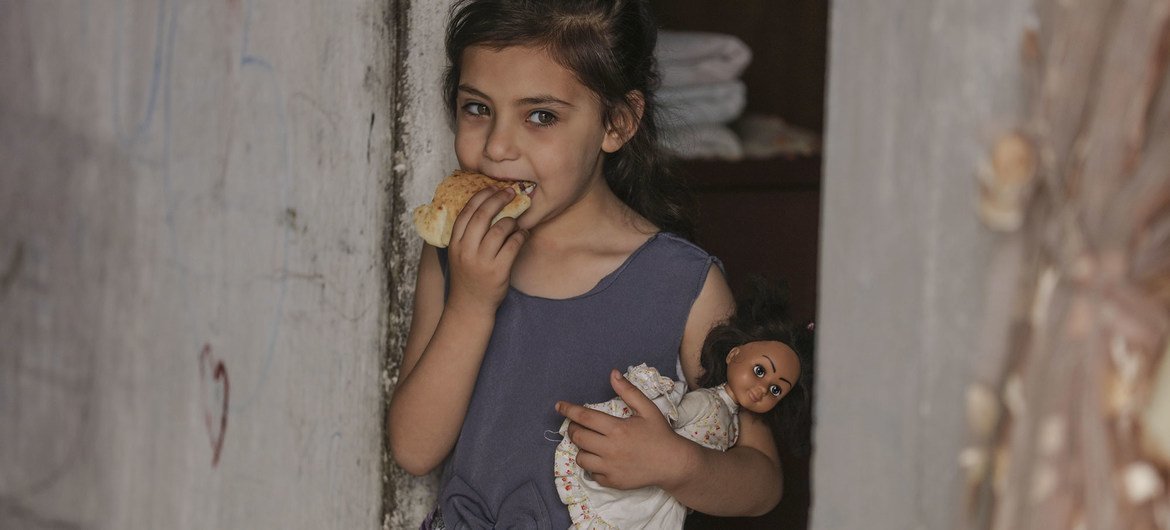 Diplomacy saves lives
In recent weeks, the UN, together with regional and international partners, mobilized once again to end hostilities between armed factions in Gaza and Israeli forces, he said, calling such efforts "crucial to saving Palestinian and Israeli lives".
"Nevertheless, we must also keep issues fundamental to creating the conditions for a lasting peace at the forefront," he said. "The immediate priority is to support steps to bolster the Palestinian Authority and preserve the provision of critical services to the Palestinian people."
These steps should be implemented in a way that encourages the parties to engage with each other and require actions by Israeli and Palestinian leaders, alongside increased support and attention from the international community, he said.
Civilians 'bear the brunt'
Meanwhile, he said a landscape of violence and tensions saw Israel and Palestinian armed factions once again resort to rocket fire into and out of the Gaza Strip enclave.
Following the Palestinian Islamic Jihad (PIJ) leader Khader Adnan's death in an Israeli jail following an 86-day hunger strike, armed factions in Gaza fired over 100 rockets towards Israel, causing damage but no injuries. The Israeli Air Force responded with airstrikes against what it said were Hamas and PIJ targets in the Strip, killing one Palestinian and causing damage, he said.
Even though the hostilities ended on 3 May, Israel had conducted 323 airstrikes against what it said were PIJ military targets in Gaza, while Palestinian militants, mainly PIJ's al-Quds Brigades, launched over 1,200 rockets and more than 250 mortars towards Israel, he added.
The number of deaths mounted on both sides, he said, regretting to note that civilians continued to "bear the brunt of such hostilities".
West Bank violence
Levels of violence remained high in the occupied West Bank, including East Jerusalem, he said.
Seventeen Palestinians, including two children, were killed and 138 Palestinians, including two women and 23 children, were injured by Israeli security forces during demonstrations, clashes, search-and-arrest operations, attacks, and alleged attacks against Israelis, he said.
During the reporting period, Israeli forces imposed significant movement restrictions around Jericho, Nablus, and Hebron following either Palestinian attacks or stone throwing – affecting tens of thousands of Palestinians and local economic conditions.
Racist slogans
Thousands of right-wing Israeli activists, including senior Government ministers, participated in the highly provocative annual "flag day" march through Jerusalem's Old City, marking Jerusalem Day, he said, adding that "many chanted racist slogans, including 'death to Arabs', with scuffles breaking out between Israeli participants and Palestinians".
"Such provocations and incitement, which continued in the days after the march, are unacceptable and must be condemned by all," he said.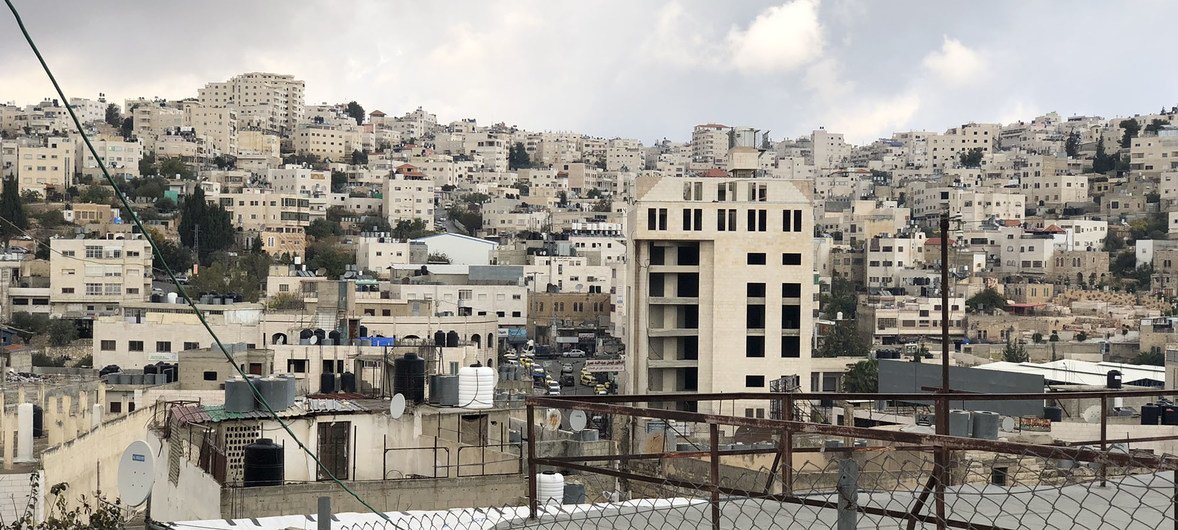 Expanding illegal settlements
More illegal settlement plans are moving forward, with tenders published for some 310 housing units in Area C and demolitions continuing, he said.
During the reporting period, Israeli authorities demolished, seized, or forced owners to demolish 33 Palestinian-owned structures in Area C and 17 in East Jerusalem, including a donor-funded school east of Bethlehem, displacing 89 Palestinians, including 45 children, he said, calling on Israeli authorities to end the displacement and eviction of Palestinians.
"They are a substantial obstacle to peace and must stop," he said of the settlements, noting that all such expansion into occupied territory is illegal under international law.
Source link