News
Guterres demands 'renewed energy' for peace as war enters 12th year — Global Issues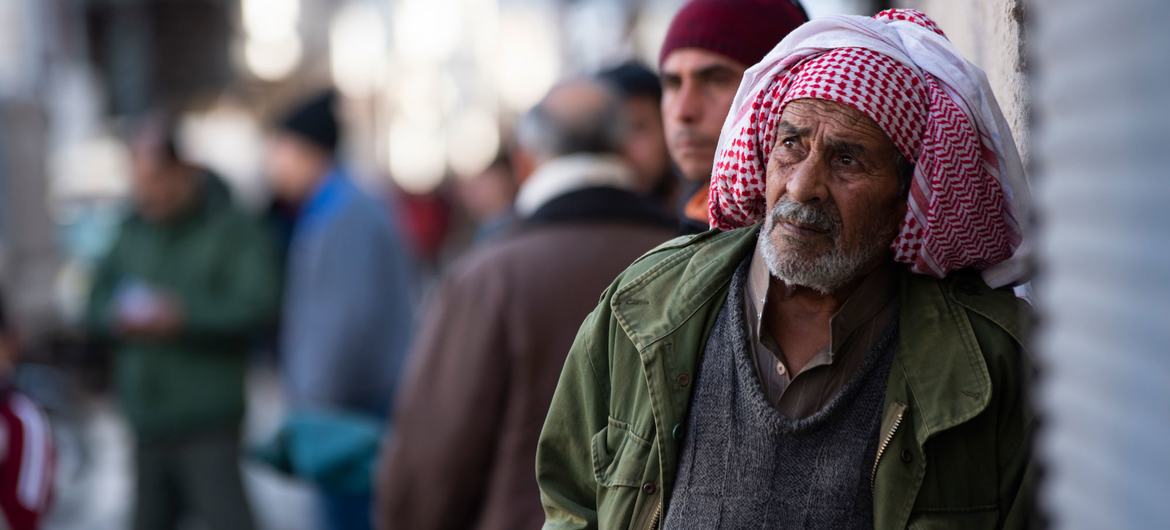 "Now is the time for us to act in unison, to secure a nationwide ceasefire, advance the legitimate aspirations of the Syrian people, and create the conditions necessary for the voluntary return of refugees in safety and dignity, with our strong commitment to the sovereignty, independence, unity, and territorial integrity of Syria, and to regional stability," he said in a statement. 
A grim milestone 
The UN chief noted that this Saturday, 11 March, "marks 12 years of grinding conflict, systematic atrocities, and untold human grief in Syria." 
The earthquakes, which rocked the country and neighbouring Türkiye last month, hit as humanitarian needs had reached their highest levels since the fighting began. 
This latest tragedy also struck amid worsening economic conditions, taking a toll on communities already ravaged by war and displacement, he added. Damage has been worst in the northwest, where more than four million people were already relying on aid to survive. 
Ensure aid access 
"As we mourn all those who lost their lives and expand humanitarian operations across Syria, we must ensure continued access using all modalities and sufficient resources to meet the needs of all those affected," said the Secretary-General. 
This support also includes early recovery assistance, which he said builds resilience while addressing immediate life-saving needs.   
He also underscored the urgency of guaranteeing cross-border aid access from Türkiye to the northwest for 12 months. 
Path to peace 
"The support provided in the aftermath of these earthquakes must be channeled into renewed energy on the political track, to address the fundamental issues underpinning the Syria conflict," he stressed. 
The UN chief said he remains convinced that reciprocal and verifiable steps by the Syrian parties, and among key international stakeholders, can unlock the path to sustainable peace.  
Action on arbitrary detention 
Collective action is further needed to end the arbitrary detention and enforced disappearance of tens of thousands of people in Syria, he continued, noting that the issue affects millions of victims, survivors, and families on all sides.  
The Secretary-General repeated his call for the UN General Assembly to consider establishing a new international body to clarify the fate and whereabouts of missing persons.  
"Syrians have been victims of violations of international humanitarian and human rights law on a massive and systematic scale," he said.  "These crimes have killed hundreds of thousands, displaced half the population, and left deep scars, visible and invisible. There can be no impunity if we want to secure a path to sustainable peace." 
Source link